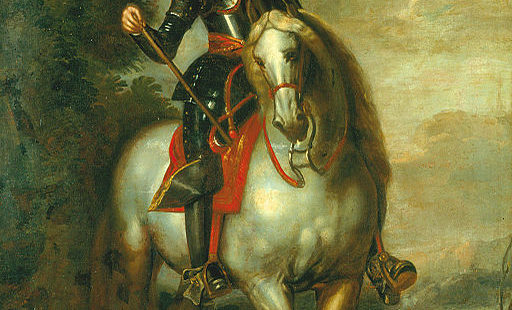 1672-74. Red route: No prophet is accepted in his home town.
In 1672 the Danish crown again contacted Niels Steensen. Since the Reformation Denmark had had draconian laws prohibiting Catholicism. These laws had now been relaxed somewhat and the influential privy counselor Peder Griffenfeld urged King Christian V to summon Steensen home to take up a position as royal anatomist. The new Grand Duke of Tuscany, Cosimo III de 'Medici, let Steensen go and on July 3, 1672 Steensen was back in Copenhagen after an absence of eight years.
As royal anatomist Niels Steensen was to have 400 rigsdaler a year, but a position at the university was out of the question because he was Catholic, and he had to perform his anatomical dissections in private homes. Only on three occasions was he permitted to use the Theatrum anatomicum. At the last of these, from January 29 to February 8, 1673, he dissected the corpse of a young woman and held his first and only lecture in Copenhagen. He increasingly encountered obstacles in Protestant Denmark. He saw no future for himself in Denmark and in August 1674 he returned to Italy by way of the Netherlands. Three months later Casper Bartholin, the 19- year-old son of Thomas Bartholin, was appointed professor of anatomy at Copenhagen University and on the same day Bartholin's nephew, Holger Jacobæus, was appointed professor in geography and history.