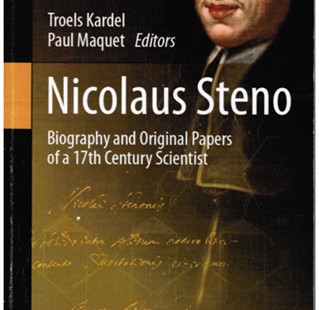 Extra material, new edition of Scherz's biography of Steensen
In 2013 Springer Verlag published an English translation of 34 scientific works by Niels Steensen and volume one of Gustav Scherz's seminal biography of  Steensen (1987). This edition was edited and translated by Troels Kardel and Paul Maquet.  Extra material for this edition is available online at extras.springer.com To access this material enter the book's ISBN, 978-3-642-25078-1 , hypens included in the search box.
The extra material comprises a transcript of the greater portion of Wilhelm Maar's 1910 edition of Nicolai Stenonis Opera Philosophica.